Mescoop Aragón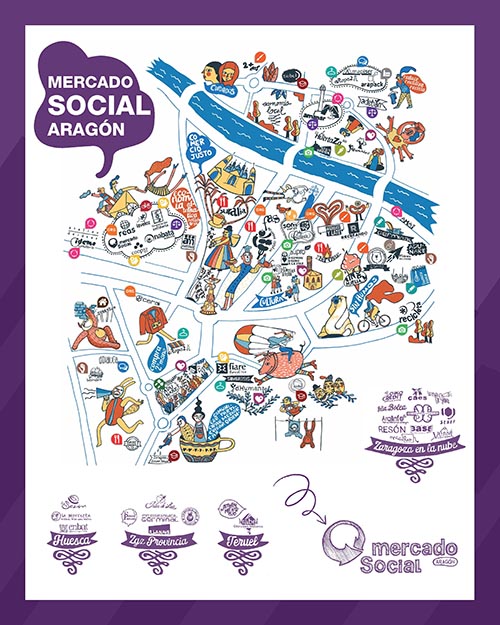 About this idea
It is a network of social economy entities that encourage the consumption of goods and services with ethical, ecological and solidarity criteria.
Results
encourage responsible consumption through partnerships with entities, consumers, networks and social movements.
promote social and solidarity economic initiatives as an alternative to the conventional market, in the ways of producing, distributing and consuming.
facilitate the intercooperation between entities and involve responsible consumers through our Fair and other spaces for the promotion and sale of our products and services.
evaluate compliance with ethical, democratic, ecological and solidarity principles with the Social Balance.
Website: https://www.mercadosocial.net/aragon